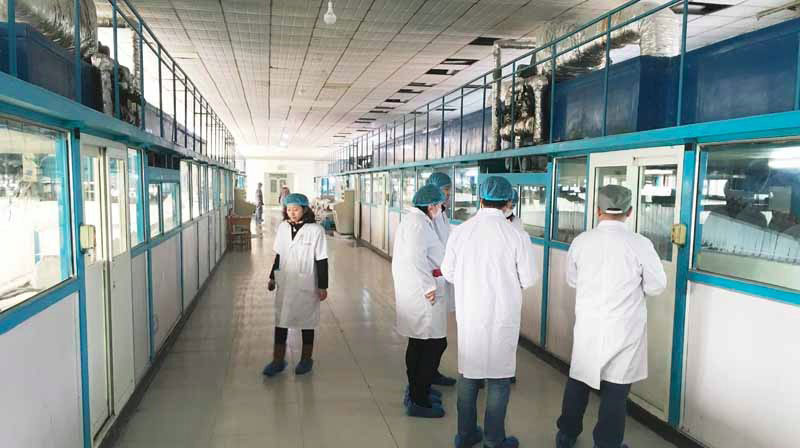 2008: Shandong Ming Yuan Latex Co.,Ltd established by Mr Liu at Middle of Licheng Road, Linyi, Dezhou city, Shandong province, China
2009: Ming Yuan Latex Got ISO9001 quality system approved, which is a international certificate use for export, it stand for we can export our company's condom into international market.
2010: Ming Yuan Latex's condom quaity approved by CE standard, which means we can supply our condom into Europe market.
2011: We announced the contoured condom, which also named 3in1 condoms, it bring the dots ribbe in one condom shaft, which can stimulate better than dotted or ribbed condom.
2013: We announced XXL condom, which size at 56x190mm, it's larger than standard size of 52x180mm, this XXL condom mainly supply for Africa market.
2015: Our engineering team successfully installed the buttercup packing machine, it also called capsule packing, which is more good looking than regular square or rectange foil wrapper, the luxury condom brand prefer to choose it.
2016: Our company announced Mango Brand for international market, and we look for exclusive distributor at each country, the exclusive agreement can make our distributor benefit from long run.
2018: Our company anncounced ROMO brand for China domestic market, which marketing strategy is quality condom at affordable price, make more lower income consumer can afford to use quaity condoms. And we are also approved to supply to 5 state disease control department's supply tenders, such as guansu province, shandong, anhui, shanghai and jiangxi, which means our quality up to the state standards.
2020: At Feb, the COVID 19 is spreading accross the country, our company invest in the hand sanitizer production, and donate into our local disease control department and let them freely supply to the communities.
2021: Our company's quality production process approved by ISO13485 by SGS, which need Medical Device Certification - ISO 13485 Full Audit Report.
2022: As we need buy huge quantity of lubriants for the condom, our company invest the lubricant's production, and we can produce water based lubricants, delay lube and the silicone oil. As lubricants always sell with condom together, so almost every condom buyer will purchase the lubricant together, this will offer our clients one stop buy, no need to register again in others name.